Bringing for you this Ramadan, my 30+ Pakistani and Fusion Ramadan recipes!
Are you fretting over your Ramadan menu? No idea what to make for Iftar or Sehri (Suhoor)? I am going to help you plan your menu.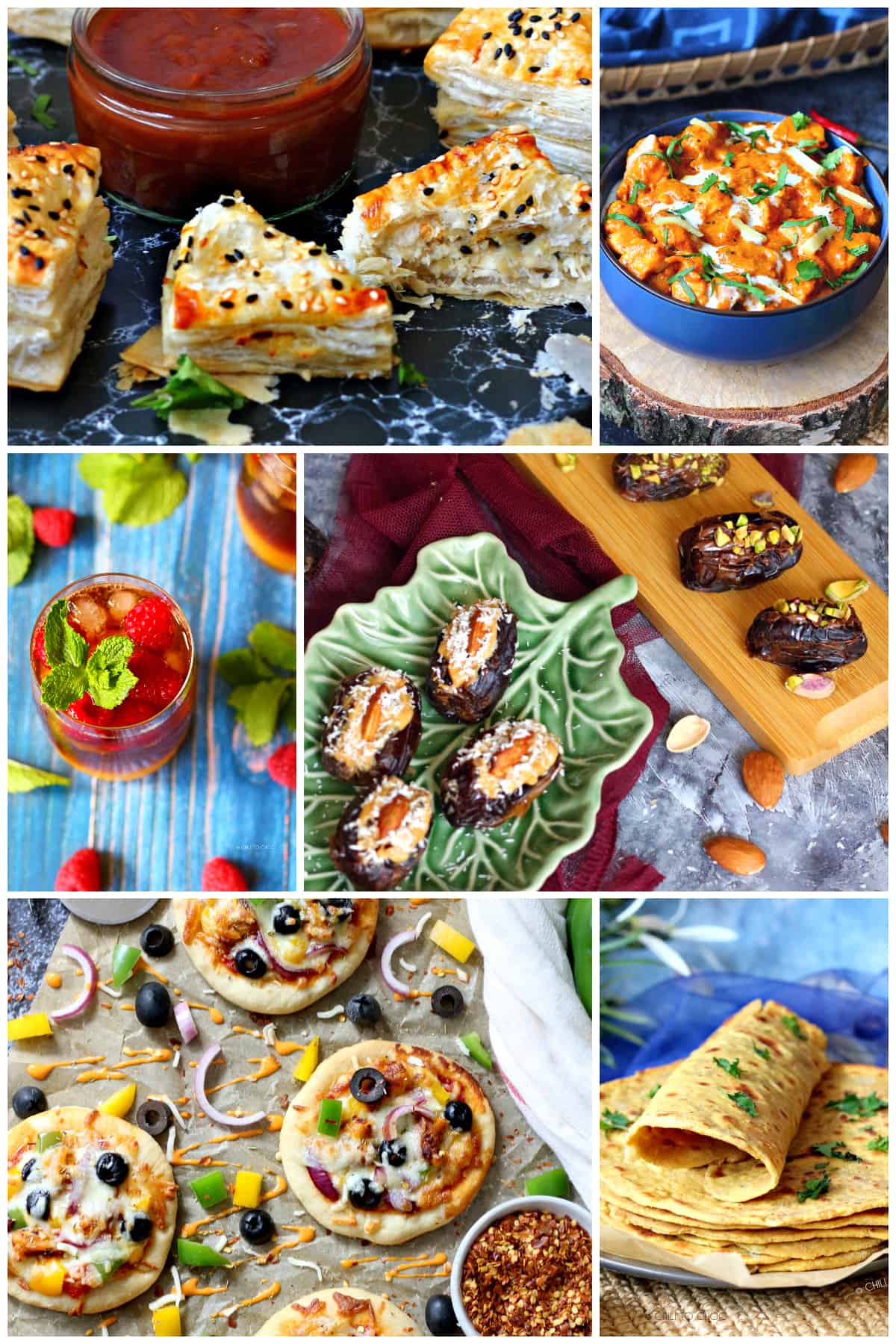 What Is Ramadan
Ramadan is the ninth month of the Islamic calendar in which all Muslims observe fast by not eating or drinking anything from dawn till dusk. In this month we all try to abstain from pleasures and come closer to Allah. It is one of the five pillars of Islam.
The fast begins with the meal before dawn called Sehri or Suhoor. Then after the prayer at sunset Muslims open their fast with the meal called Iftar.
Pakistani & Fusion Ramadan Recipes
My list of Pakistani and Fusion Ramadan recipes is filled with make-ahead, freezer-friendly Iftar snacks, quick and easy dinner options, hearty Sehri meals and refreshing beverages. So just bookmark this post and you are covered for the 30 days of Ramadan.
Iftar Snacks
So now you have drooled over all these delicious Iftar snacks let's head over to the main dishes. Serve any or multiple of the following for dinner and sate your family's appetite.
I take pride in quick, hassle-free cooking. So all these recipes are easy-peasy even for beginner cooks.
Iftar Mains
And of course how can we forget the most important part of the day - Sehri (Suhoor). Have a look at these Sehri meal ideas and have everything ready fast.
Sehri Meals
Finally we have these thirst-quenchers for Ramadan. Not only are these beverages perfect for Summer but will also take up your menu up a notch.
Ramadan Beverages
Hope you found my collection of Pakistani & Fusion Ramadan Recipes helpful. Wish you all a very happy Ramadan!
PIN IT FOR LATER